Important role played by AIM & IBA in lifting the lockdown, containment measures, vaccine & mask mandates and travelling restrictions imposed on citizens during the corona pandemic.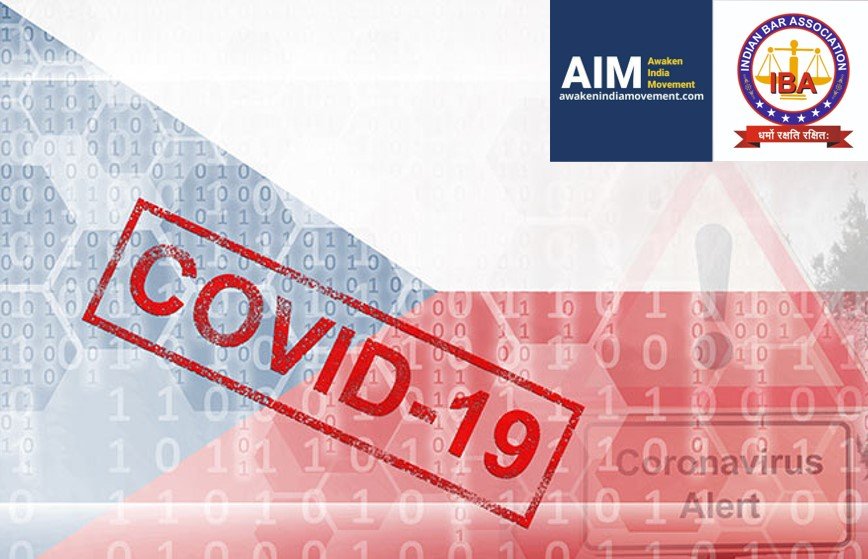 The provisions of Disaster Management Act, 2005, that imposed the containment measures, mask mandates, travelling restrictions, etc. including lockdown, were discontinued by the Union of India & State Governments after intervention by the Bombay High Court in the petition (PIL) filed by Awaken India Movement, members Shri Sohan Agate & Shri Feroze Mithiborwalla.
Public Interest Litigation (PIL) was argued by Indian Bar Association's National President Adv. Nilesh Ojha & other members of Indian Bar Association (IBA).
See the order dated 23th March 2022. [Sohan Rajeev Agate v. State of Maharashtra, 2022 SCC OnLine Bom 882]
Download Link: –
https://drive.google.com/file/d/1nPKyvyfc6KNT287bmMQ2yNrIQVpwp3NB/view?usp=sharing
Actually on earlier date of hearing of the PIL i.e. on 22nd March, the High Court had asked the Government to produce all the files and minutes of meetings including research papers and consultations with Covid Task Force Members, regarding scientific proofs, efficacy, side effects of covid vaccines, lockdowns etc.
Since there were no legally admissible and scientific proofs the Government thought it to be wise to have discontinued all the mandates.
The fraud & dishonesty of Task Force Members recommendations allegedly used by then Chief secretary of Maharashtra State, Shri Sitaram Kunte, is already exposed and Division Bench of Bombay High Court had declared all their mandates as illegal & unconstitutional in the following two orders
(i) Feroze Mithiborwala Vs. State of Maharashtra 2022 SCC OnLine Bom 356
(ii) Feroze Mithiborwala Vs. State of Maharashtra 2022 SCC OnLine Bom 457
Recently the arrests done by Enforcement Directorate (ED) has proved that ministers, Municipal Commissioners and Government officers are involved in the corruption of thousands of crores of rupees during the corona pandemic.
All the mandates were imposed only with a view to give undue profit of thousands of crores of rupees to vaccine & pharma companies including the companies manufacturing RTPCR test kits.
Because of such corruption, several people including children have lost their lives and many have suffered life time disabilities due to the side effects of covid vaccines, masks etc.
This is in addition to the loss of livelihood of poor people due to unscientific and bogus measures like lockdown & travelling restriction.
This also has impact on the future of most of the children, for which mother nature & future generation will never forgive such criminals.
For more details, please visit the website of Awaken India Movement (AIM) & Indian Bar Association (IBA).
(i) Awaken India Movement : www.awakenindiamovement.com
(ii) Indian Bar Association: www.indianbarassociation.in