[Big Breaking] Bombay High Court to hear petition to arrest Adar Poonawalla, attach property of Serum Institute and its directors and to grant compensation to all citizen who suffered due to side effects of covishield vaccines.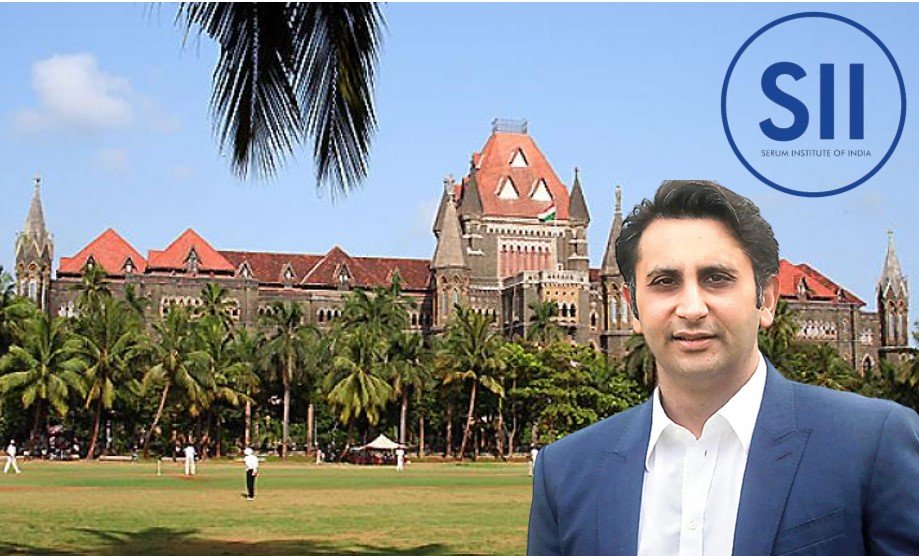 The application for counter claim is filed in the suit filed by Adar Poonawalla & Serum Institute itself. The defendant No. 03 Ambar Koiri had filed said application u/sec 340 r/w 195 of Cr. P.C.
In his application it is pointed out that the suit filed by Adar Poonawalla is based on false affidavit.
The claim of Serum Institute & Adar Poonawalla is that their vaccines by name covishield (Astrazeneca) are completely safe and do not having any side effects of death. However, the applicant have produced the Investigation Report by the Government of India's (AEFI) Report committee where it is specifically concluded that the covishield is having death causing side effects. Also around 21 European countries have already banned the covishield (Astrazeneca) vaccines for deadly side effects.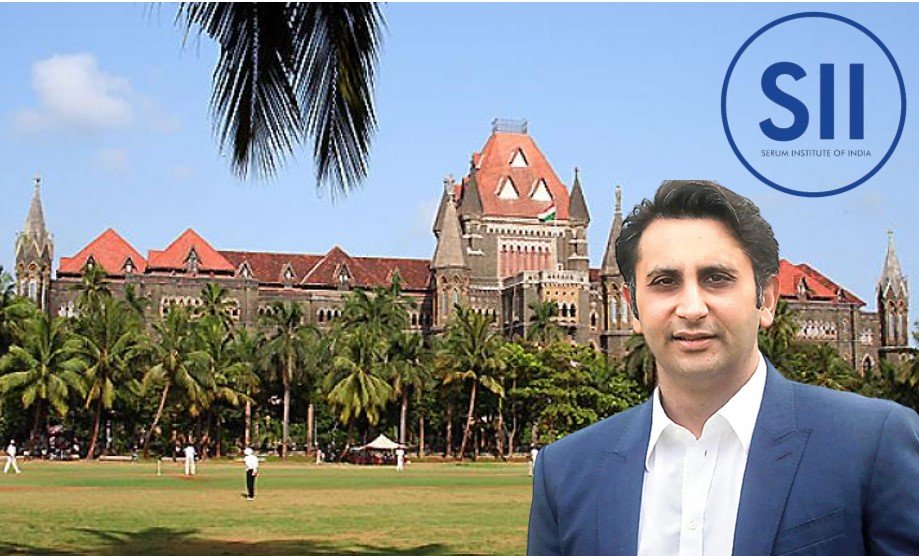 This ex-facie proved the falsity of the affidavit & claim of Serum Institute and therefore the defendant have filed an application to prosecute all the directors of Serum Institute and CEO Adar Poonawalla u/sec 201, 115, 302, 420, 471, 474, 120(B), 34, 191, 192, 193, 199, 200, 209, 469, 499, 500, 211 of Indian Penal Code and section 2(c), 12, 14 of Contempt of Courts Act.
The defendants also sought compensation from Serum Institute for defaming defendant No. 1, 2 & 3.
The defendants requested the court to direct Serum Institute to pay compensation of Rs. 1000 Crores to each families who lost their family member due to side effects of covishield, Rs. 100 Crores to those who suffered severe injuries.
The matter came for hearing today i.e. on 19.12.2022 before the Bench of Justice N. J. Jamadar. The counsel appearing for Yohan Tengra & Ambar Koiri, Advocates Nilesh Ojha, Tanveer Nizam, Ishwarlal Agarwal & Vijay Kurle had pointed out to the court about falsity & dishonesty of Serum Institute & Adar Poonawalla and requested for hearing the application U/sec 340 of Cr. P. C. first.
The court fixed the hearing of said application & other Interim application on 21st December 2022. On that day the claims will be heard.
As per Supreme Court judgement in ABCD Vs. UOI (2020) 2 SCC 52 the application u/sec 340 of Cr. P. C has to be decided first and the person like Adar Poonawalla who filed false affidavit should be prosecuted under perjury & contempt.
The prayer in the application bearing Interim Application No. 39735 of 2022 filed by defendant No. 3 Ambar Koiri are as under;
(i) To record a finding as per section 340 of Cr.P.C. that the accused have filed a false affidavit before this Hon'ble Court that the Covishield vaccines are completely safe and it is not yet proved that the death of Dr. Snehal Lunawat was due to side effects of covishield, however the Investigation Report of committee of Government of India on Adverse Event following Immunization (AEFI) had specifically concluded that the death of Dr. Snehal Lunawat was due to side effects of covishield vaccine; and there are many such deaths found due to side effects of Covishield vaccines, furthermore many European countries have banned said vaccine due to death causing side effects. But accused- plaintiffs Sh. Adar Poonawalla, CEO of Serum Institute and Sh. Rajesh Bhagwat, authorized representative of Serum Institute had deliberately and malafidely suppressed the relevant material facts and tried to obtain an order on the basis of false and misleading affidavit and thereby abused the process of court and committed contempt of the High Court.
The defendant no.1 to 5 were performing their constitutional duty under Article 51(A) of the constitution by spreading true information to the citizen with only intention to save their life, but accused – plaintiff had tried to get injunction from this Hon'ble Court against said truth and thereby putting the life of citizen in danger with intention to vaccinate people with false impression that it is completely safe. These acts of accused is an offence under section 201, 115, 302, 420, 471, 474, 120(B), 34, 191, 192, 193, 199, 200, 209, 469, 499, 500, 211 etc. of Indian Penal Code.
(ii) To hold that the Investigation report of AEFI committee of Government of India against plaintiff accused is an admissible evidence under section 35 of the Evidence Act as has been ruled by Hon'ble Supreme Court in the case of P.C. Purushothama Reddiar Vs. Perumal 1972 (1) SCC 9
(iii) To hold that all the director and responsible officers of the Serum Institute are liable to be prosecuted for abovesaid offences as per Section 340 of Cr.P.C. and as per law laid down by this Hon'ble Court in the case of Godrej and Boyce Manufacturing Co. Pvt. Ltd. and Ors. Vs. The Union of India 1992 CriLJ 3752
(iv) To hold that the persons including media who are running conspiracy theories and false narratives to support accused-plaintiffs and misled the people with ulterior motive to give wrongful profits to accused plaintiffs are liable for same punishment as that of main conspirator as per provisions of section 120(B) of IPC r/w section 10 of the Evidence Act as has been ruled in the case of Raman Lal
Vs State 2001 Cri. L.J. 800 & CBI Vs Bhupinder 2019 SCC OnLine Bom 140.
(v) Issue non bailable warrant of arrest (NBW) against main accused Adar Poonawalla & Shri Rajesh Bhagwat and other accused officials/ directors of Serum Institute as per section 340 (1) (d) of Criminal Procedure Code as has been lain down in Arvinder Singh's case (1998) 6SCC 352
(vi) To hold that as per section 342 of Criminal Procedure Code and also as per specific law laid down by Hon'ble Supreme Court in catena of decisions as mentioned in the present application and more particularly as per law laid down by the Hon'ble Supreme Court in Sarvepalli Radhakrishnan University Vs. Union of India 2019 SCC OnLine SC 51, Baduvan Kunhi Vs. K.M. Abdulla 2016 SCC OnLine Ker 23602, Prominent Hotels Case 2015 SCC OnLine Del 11910 , Sciemed Overseas Inc. Vs. BOC India Limited 2016(3) PUNJ L J 28 etc., the accused Serum Institute and Adar Poonawalla are liable to be saddled with the heavy cost which shall be proportionate to the cause before the court including amount of stakes involved and fees paid to the lawyers by the victims i.e. defendant here.
And considering the fact that the death of citizen due to faulty covishield vaccines of which around 150 Cr doses are administered to Indians by the plaintiffs Serum Institute by falsely representing that the said vaccines are safe and since the deaths are causing everyday, and instead of taking measures to save lives the plaintiff accused Serum Institute is filling suit by falsely claiming that their vaccines are safe and the person telling its side effects should be injuncted and penalised is an act to cheat people and force them to a danger zone by taking orders from the court which is the most heinus crime in the history and therefore the plaintiffs should be saddled with cost. Rs 1000 Crores each to be paid to defendants No. 1 to 3. Further hold that, since the accused-plaintiff values their defamation at Rs.100 crores therefore he should be directed to pay an interim cost of Rs. 1 Crores to each vaccinated people and Rs. 1000 Crores to each death and Rs. 100 Crores to each person suffering severe injuries and side effects of vaccines.
(vii) Pass an appropriate order directing attachment of the properties of Serum Institute, Adar Poonawalla and directors of company till the decision on cost and interim compensation is taken by this Hon'ble Court;
(viii) To hold that the accused plaintiffs are also guilty of committing contempt of this Hon'ble Court and they are liable to be punished under section 12 of the Contempt of Courts Act, 1971 r/w Article 215 of the Constitution of India in view of law laid in ABCD Vs. UOI (2020) 2 SCC 52, Re: Perry Kansangra 2022 SCC OnLine SC 858, Sciemed Overseas Inc. Vs. BOC India Limited 2016(3) PUNJ L J 28;
(ix) In view of law & ratio laid down in the case of Sarvepalli Radhakrishnan University v. Union of India, (2019) 14 SCC 779 pass an order to constitute an SIT with the members of CBI, ED, IB Doctors from AIIMS etc. and direct them to conduct detailed investigation and take action as per law;
(ix) As per law laid down in Lal Bahadur Gautam Vs. State of U.P. (2019) 6 SCC 441 & A Vakil: In re, 1926 SCC OnLine All 365, M. Veerbhadra Rao Vs Tek Chand AIR 1985 SC 28 record a specific findings about role, duty, responsibility and complicity of advocates of Parinam Law Associates about their act of commission & omission in filling such false & frivolous suit by suppression of material facts and false statements on affidavit;
(x) To pass any other relief which this Hon'ble court may deem appropriate and proper;
About The Author